The Makerbot Replicator Z18 is Makerbot's largest-ever 3D printer. It has a huge 30.5 x 30.5 x 45.7 cm build volume, which is where the name comes from (18-inches on the Z-axis).

The size of this printer means that you can realise your biggest 3D printing dreams.

This 3D printer isn't just about big prints, though. It's also about accurate and detailed prints. It has a 100 microns (0.1mm) layer resolution with an 11 micron and 2.5 micron positioning precision on the XY and Z axes respectively. This ensures that prints are brought to life with the utmost precision with rapid prototyping and model making guaranteed.

All in all, the Z18 one of the most accurate fused deposition printers on the market.

It's also incredibly easy to use with Smart Extruder which pauses printing if it runs out of filament. The Z18 has Makerbot's fifth-generation technology and it's powered by the new Makerbot Replicator 3D Printing Platform which is app and cloud enabled – this ensures that you can make full use of the Z18's on board camera and monitor your prints remotely in real-time.

You can even print via WiFi.
Industrial, Professional, 3D Printing Giant
MakerBot Replicator (Z18 Spool Holder for none stand Spools: https://www.thingiverse.com/thing:994530
Top Tips:
Print Technology

Fused Deposition Modeling

Build Volume

30.5cm (L) x 30.5cm (W) x 45.7cm (H) / 12" (L) x 12" (W) x 18" (H) - 42,512 Cubic Centimeters / 2,592 Cubic Inches

Layer Resolution

100 Microns / 0.0039"

Filament Diameter

1.75mm / 0.069"

Filament Compatibility

Makerbot PLA Filament / Small Spool 0.9kg / 2.0lb / XL Spool 2.26kg / 5lb / XXL Spool 4.53kg / 10lb

Nozzle Diameter

0.4mm / 0.015"

Print File Type

.MAKERBOT

Ambient Operating Temperature

15-26°C / 60-78°F

Storage Temperature

0-38°C / 32-100°F

Product Dimensions

49.3cm (W) x 56.5cm (D) x 85.4cm (H) / 19.4" (W) x 22.2" (D) x 33.6" (H)

Shipping Box

65cm x 71.9cm x 102.9cm / 25.6" x 28.3" x 40.5"

Product Weight

41kg / 90lbs

Shipping Weight

(Incl Accessory Kit) 52kg / 115lbs

Construction

Powder-Coated Steel with Polycarbonate-ABS and aluminum composite material

Build Surface

Injection Molded PC-ABS

Stepper Motors

1.8° Step Angle With 1/16 Micro-Stepping

XY Positioning Precision

11 Microns / 0.0004"

Z Positioning Precision

2.5 Microns / 0.0001"

Software Bundle

Makerbot Desktop

Supported File Types

STL, OBJ, THING, MAKERBOT

Operating Systems

Windows (7+) / MAC OS X (10.7+) / LINUX (UBUNTU, FEDORA)

Power Requirements

100–240V; 5.4-2.2A; 50–60 HZ; 350W

Connectivity

WI-FI, USB, ETHERNET

Camera Resolution

320 X 240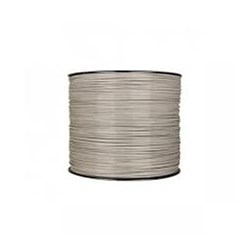 ---
---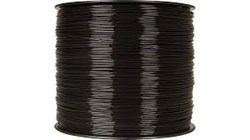 ---
---
---
---
---
---
---
---
---
---

MakerBot Print - 3D Printing Software & Applications
£0.00
more details
---